Faceit Account Finder & Steam ID Stats
Becoming an elite gamer is no easy task. Competing against pro players on Faceit requires the right strategy to climb the ranking ladder. Keeping track of player performance is easy with our Faceit Finder, which shows faceit stats and Steam profile side by side and helps you find a faceit account based on Steam URL or status information.
Through the Faceit account finder, players can check their faceit stats within seconds. You just need to put your Steam ID in the provided space and click on the 'Lookup' button. The stats will appear on the screen with a detailed description of the account creation date, status, the total number of matches played, achievements, banned friends, and much more.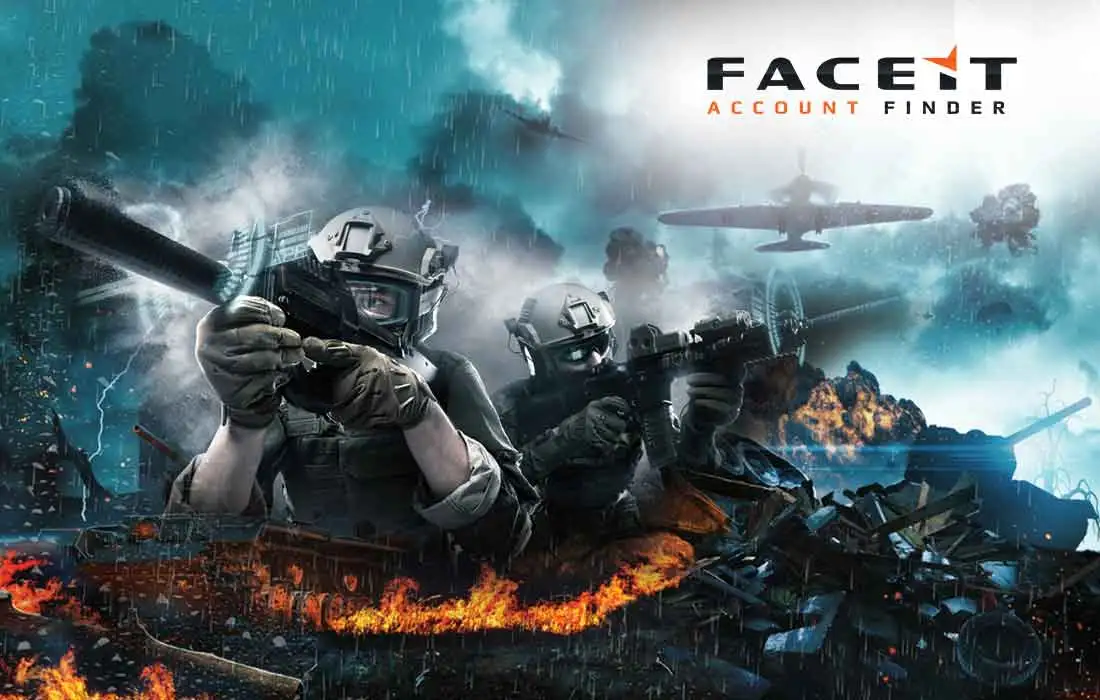 Feature of Faceit Account Finder
The faceitaccount web tool has made it easy for players to track their performance and check real Counter Strike stats for faceit ELO, Headshots percentage, HLTV rating, Kill/Death ratio. Moreover, by clicking on 'Show Detailed Faceit Stats,' you will see comprehensive information about the following data:
Besides that, faceit account finder also provides a detailed overview of the individual player as well as a comparison chart between the two. To compare the performance report of two players, you will enter the Steam ID, full URL, or SteamID64 of those players in the provided space.
Faceit Finder Key Benefits and Advantages
In the modern era of digital games, such as CS: GO, online gaming players need to have a highly proficient skill rank among teammates. Unlike other platforms, Faceit is more of a professional platform where pro players carefully execute tricks and strategies against their friends using our faceit analyzer.
Using Faceitfinder, players can better understand their opponents elo ranking, including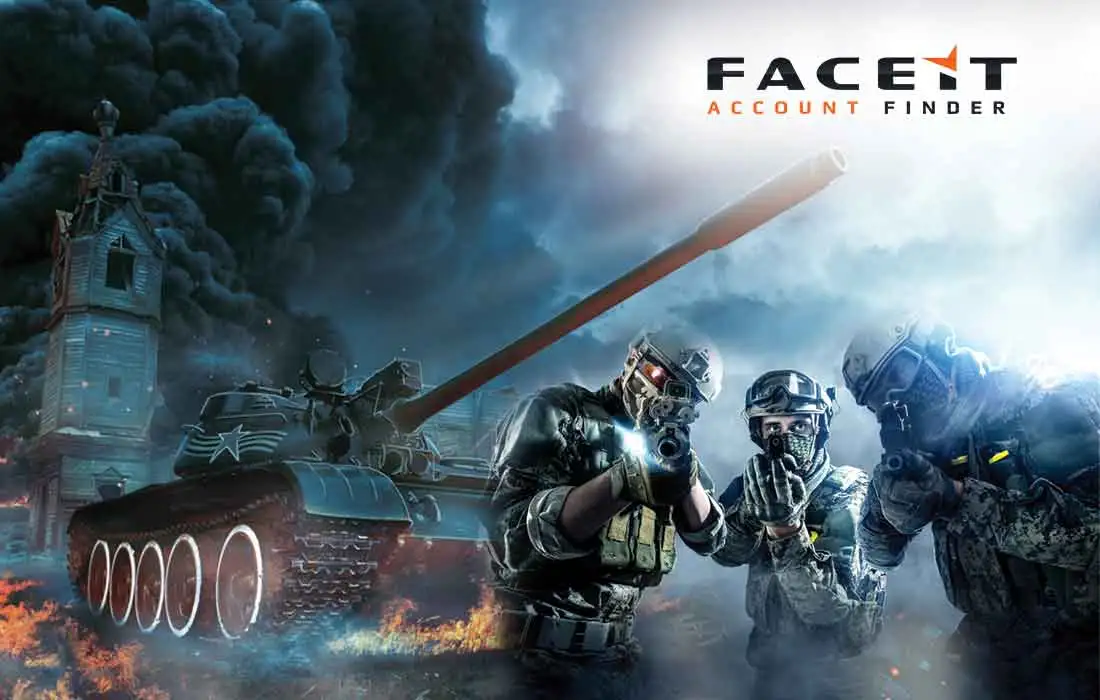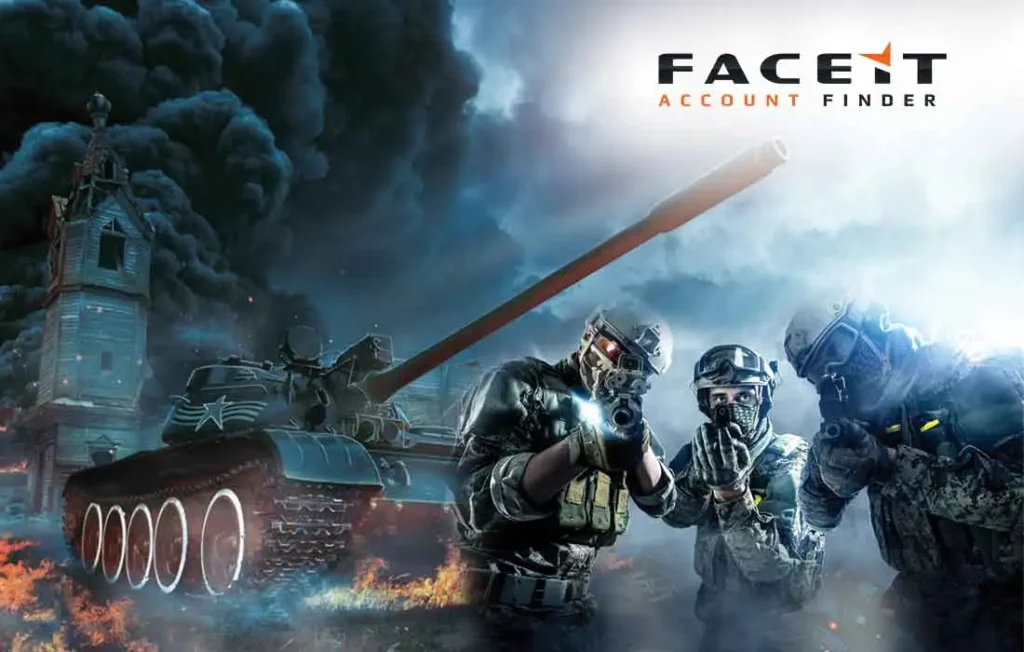 An overview of Faceit
FaceIT is an online Esport (Electronic Sports) platform where different leagues and tournaments are arranged for the pro-gamers worldwide as per their expertise and matchmaking. Counter-Strike (CS: Go), Team Fortress-2, Rocket League, and the League of Legends are the most commonly played games at Faceit. This cheat-free platform has banned above 120,000 rogues globally to provide a trustworthy gaming station for professional and trained players.
With 128 dedicated servers, Faceit takes the gaming experience to a different level. Through fair competition on the Platform, you can show off your true skills against rivals without worrying about cheaters.
In the world of faceit, players are of a different breed. They value fair game-playing skill sets and the possibility of winning actual money and prizes in matches. Premium faceit account holders queuing for those matches also participate in small tournaments and engage in a variety of community hubs.
You can get the following advantages by playing online games at face it:
ELO Ranking System: Faceit elo finder
Getting to level 10 with more than 2001 points is not easy, only three percent of players reach that mark. We see real talent and dedication from the pros when there are more players involved and competition intensifies.
Face it CS:GO has 10 levels based on elo points, and you move up by collecting points
Usually, winning a match adds 25 points to your elo, although the losing player also loses points. If you play against a more skilled opponent, the stakes are higher if you lose. it's best to use faceit finder to check the opponent's faceit elo level before starting a match.
Tips to Improve Ranking
Here are a few simple and easy-to-follow tips to rank in an anti-cheat environment at a pace that matches your skill level
The more time you spend on the maps, the better you will be able to develop a strategy that works for you
As you play with players who are slightly better in rank, your skillset will steadily improve
For long-term competitiveness, you should never use shortcuts like boosting techniques, where you give your ID to multiple people to play on your behalf.
It doesn't matter if they boost your rank for a while; your skillset will remain the same and you'll lose points against them soon.
When you are losing too many points, it's best to take a break and get back to the game the next day.
Faceit requirements for CS:GO Steam Account
To connect your faceit account to steam, you need a minimum of 25 hours of gameplay time, but more is preferable. Also, your profile must be set to public view so that no information is hidden from other players. Last but not least, one steam account can be linked to a face it account and vice versa
Frequently Asked Questions